Unless specified as part of the hunt, the following prices for meals and lodging are available.
$75/Day meals only
$100/lodging only with fully stocked kitchen (spices, etc.).
$150/night-Bunk Bed w/meals (North Ranch)
---
$300/night-Suite w/meals (South Ranch)
Non-Hunting Guest - $250.00/Night includes lodging and meals.
Beer and Liquor is bring your own or upgrade the price of the package
Check in time 12:00 Noon, Check out 10:00 am end of hunt
---
Fully guided white-tailed deer hunts are 3 days/2 nights. All buck hunts will be for bucks 4.5 years and older. Lodging and meals are included. A non-refundable deposit of 50% is required to confirm your hunt dates.
---
Evidence of blood, meat, or bone is counted as harvested animal.
Matching broken points are added back to score.
All hunts will be from designated blinds.

Guide will make final determination before buck is shot.
Prices are based on the Green Boone and Crockett Gross Score in inches of the Buck.
---
160 +
$6,850.00 + $400/inch
---
All buck hunts include complimentary mixed bag of hogs, coyotes and does as available (up to 2).
If you are looking for a great Rio hunt then Great Horizons is for you! Hunt Rio's fully guided or call for yourself. If calling for yourself you will be placed in a great location where you will have a great chance at a gobbler. Arrive at noon day one, hunt eve, Day 2 – hunt morning and eve, Day 3 – hunt morning and depart at 11.
Prices are on a per hunter basis.
---
3 Day/2 Night – fully Guided
Price: $2,000.00
Includes lodging and meals
3 Day/2 Night – Semi-Guided
Price: $1,250.00 Includes lodging and meals
Additional Gobbler
Price: $500.00
Javelina are a unique trophy that lend themselves well to spot and stalk archery or gun. All javelina hunts are three days/2 nights with hunts taking place immediately following deer season during the month of March. A javelina can be added to your whitetail if you desire for and additional price of $300 each, season limit of 2.
---
Up to 2 Hunters
$1,500.00
3 or more Hunters
$1,200.00
With numerous tanks scattered across the ranch with the largest being 62 acres in size, the waterfowl hunting can be outstanding! While most duck hunters likely think the Gulf Coast for Texas waterfowl hunting you will be amazed at the outstanding duck hunting on 55-acre Dobie Lake or one of the smaller tanks scattered across the Ranch. All hunts are 3 days/2-night hunts at $1,500.00/hunter. All hunts will be self-guided with kennels available for your dogs. Strategically placed blinds for varying wind directions are available and hunts will be limited to ensure hunt quality remains high.
---
It is not uncommon on Great Horizons Ranch to see mountain lions while deer hunting. A lion can be added to a deer hunt if a hunter so desires at a price of $10,000.00. Hunters do not have to specify they would like to shoot a lion prior to their deer hunt but may shoot one opportunistically on their hunt.
---
Hunt free range Axis deer. 3-day Axis Buck hunt.
$3,500.00
Axis Doe added to hunt.
$500.00
Hunt American Alligators at Great Horizon Ranch. To the extent possible we manage for large trophy alligators. No gators will be taken less than 9' feet in length and can only be taken in the appropriate season as dictated by the TPWD.
---
11' + Gator
$6,500.00
Plus $400 per inch over 11"
Hunt predators at Great Horizon Ranch. 3-day 2-night combo Bobcat/Hog hunt with unlimited Hogs and coyotes. $1500.00 per hunter plus $750 Bobcat trophy fee if Harvested. Bobcats are limited to 1 Bobcat per hunter.
---
Hunt Bobcats at Great Horizon Ranch. 3-day, 2-night Bobcat hunt $1500.00.
Bobcat trophy fee if added on to the Predator/Hog Combo hunt…$750. 1 Bobcat per hunter limit.
---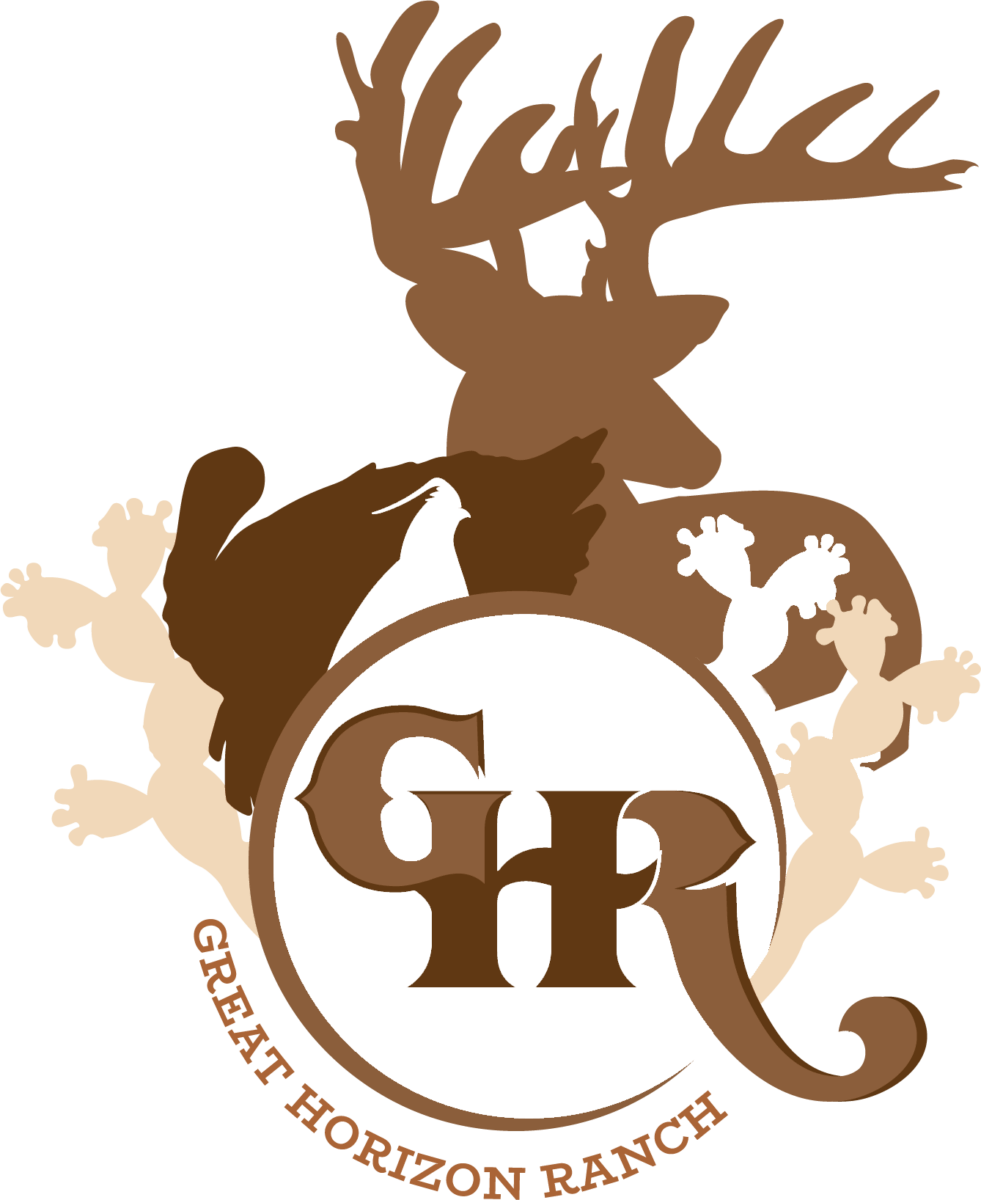 ---
---
Physical Address
5610 Huajuco Rd.
Cotulla, TX 78014

Mailing Address
P.O. Box 583
Cotulla, TX 78014
---
---