Can you imagine hunting a sprawling free-range South Texas Golden Triangle Ranch with 6.5 miles of Nueces River frontage?
If so, Welcome to Great Horizon Ranch.
We are seeking a limited number of discerning conservation minded sportsmen who appreciate the experience of fair chase hunting that few places can truly provide.
One of our goals at Great Horizon is to grow 200" B&C deer which requires a combination of the right habitat and deer management practices. Situated in the South Texas Brush Country located on the Webb/LaSalle County line we have the perfect mix of thick brush, abundant water and food sources to grow big mature bucks. We want to provide a high-quality hunting experience to a select group of people including friends, relatives, handicapped individuals but most importantly like-minded sportsmen.
Great Horizon is set apart by being a very special ranch specializing native South Texas deer and the fact that you never know what you may see on the ranch because of the abundance of wildlife that lives along and traverses the Nueces River. In addition to the whitetails and other game that you expect to see in South TX, we regularly see Bison, Elk, Black buck Antelope, lechwe, mountain lion, and alligators. Game birds such as Quail, Dove, Turkey and Ducks are abundant and frequent the over 100+ acres of lakes, tanks and ponds.
We at Great Horizon thank you for visiting our website and encourage you to look around and don't hesitate to contact us when you are ready for your South Texas hunting adventure.

Lorie is a native Texan and has worked on many ranches. Many of our guests say she is one of the best southwestern cooks they have ever experienced. Lorie believes in good ole southern hospitality and she makes sure that you will not go away hungry. In addition to being one of the best cooks you will ever sit at a table with Lorie also takes care of housekeeping and maintains over 100 Reconyx cameras.
Ray brings his operational talents gained through 20 years of managing construction projects throughout the US.
Ray is a native of Dilley and began working on South Texas ranches as a young man. After working on several well-known ranches he left for a career in the construction industry specializing in synthetic turf products.
After you meet Ray, I'm sure you will agree that he's dedicated to customer satisfaction. Ray oversees the day to day ranch operations including personnel and equipment resources.
Bubba is a native South Texan who grew up hunting and fishing. His ranching experience started early in life and has led him to be an accomplished equipment operator, horseman and a very experienced hunting guide.
Robert is a lifelong native of Cotulla, Texas and LaSalle County. He has over 35 years experience as a rancher, heavy equipment operator and guide. Additionally, he has over 20 years experience on this ranch.
Aldo is a native South Texan with over 30 years' experience working on ranches. He is an experienced turkey and whitetail guide whose specialty is rattling in big whitetail bucks.

Aldo is a superb heavy equipment operator and keeps the ranch infrastructure in fine shape.
By trade Ray is an agronomist, horticulturist and all-around agricultural scientist. He spent 30+ years with the North Carolina Department of Agriculture managing research farms all areas of the state. Ray brings his passion of maximizing food source production and nutrition to the agricultural side of Great Horizon by designing our food plot program for maximum big buck output.
Lee Mitchell graduated from Stephen F. Austin State University in Nacogdoches Texas with a degree in Forestry with an emphasis in Wildlife Management in 1995. From there Lee worked as a Wildlife Biologist for the Department of Defense at Fort Stewart Military Installation where he worked with both non-game and game species for almost a decade. While working full time Lee earned his Master's Degree in Biology from Georgia Southern University. Additionally, Lee worked as a private lands Bobwhite quail biologist in northern Missouri working with private landowners to enhance their property for many species of wildlife. In 2005 Lee took a position with the US Army Corps of Engineers as the Lead Natural Resource Specialist for the Environmental Stewardship department at Lake Shelbyville in central Illinois. Lee oversees the management of the fisheries, wildlife and forest management on the 34,100-acre flood control project.

In 2011, Lee began working with Ron Horton, Sr. on Wildwood Farms in western Illinois managing for trophy whitetails. In 2012, Ron purchased the original 3,000-acre Great Horizons Ranch in the famed Golden Triangle of South Texas in La Salle County. In 2017, Ron added another 10,000 acres to Great Horizons Ranch! Coupled with Lee's love for BIG whitetails as well as his passion for habitat management working with Ron has been a dream come true! Lee spends 2 – 3 weeks each year on Great Horizon Ranch working with the team to make it the best it can be!
Bob Zaiglin M.S., Certified Wildlife Biologist
Bob is one of the most recognized and respected whitetail deer biologists and naturalists in Texas and throughout the country. A certified wildlife biologist, he holds a B.S. in Wildlife Science and a M.S. in Range and Wildlife Management. His management programs have been recognized as some of the most successful in the country. Bob was awarded Texas Conservationist of the Year by the Texas Game Warden's Association for his work with underprivileged youth hunting activities in 1985. In 1994, Bob was awarded the Game Biologist of the year by the Muy Grande Deer Contest. In 2002, he received the Col. Jimmy Doolittle Award from the Buckmasters American Deer Foundation. In 2011, he received the Outstanding Achievement Award by the Texas Chapter of the Wildlife Society. He also received the Deer Management Career Achievement Award for Outstanding Contributions to White-Tailed Deer Management in the southeastern United States by the Deer Committee of the Southeastern Section of the Wildlife Society.
Bob is also an official scorer for the Boone and Crockett Club and for Buckmasters Trophy Records, Former Field Editor for the Texas Trophy Hunters Association, White-tailed Deer Editor for Texas Outdoors Journal and Southern Field Editor for Deer and Deer Hunting and professional contributor for Tracks Magazine and huntingnet.com. His 800 plus publications on deer and deer management have been recognized as one of the reasons deer management is what it is in Texas today. His photographic skills have also been widely recognized.
Since 1976, Bob has authored and co-authored over 26 scientifically peer reviewed articles. This includes his master's thesis which at the time was one of the initial free-ranging white-tailed deer supplemental feed research projects in the state.
In 2008 - 2010 Bob published two books with Krause Publications on white-tailed deer titled Whitetail Advantage and Whitetail Racks.
Over the last 30 years Bob has mentored over 50 undergraduate wildlife management intern students from various universities including Mississippi State University, Texas Tech University, University of Georgia, and Texas A&M-Kingsville. Bob has afforded students the unique opportunity to gain hands-on, practical experience in the day-to-day operations of ranch and wildlife management on ranches he managed throughout the state. Many of Bob's interns have continued on to successful wildlife management careers with various entities such as private landowners, Texas Parks and Wildlife, Oregon Fish and Game, Arkansas Fish and Game, King Ranch, Burnt Pine Plantation, and many others. Currently Bob continues to provide landowners with responsible, well-educated undergraduate interns from the S.W.T.J.C. wildlife management program.
In-the-Field Experience:
Bob is just as likely to be found conducting aerial game surveys as he would be participating in professional speaking engagements throughout the United States and Mexico.
2004 – current: Department Chair of Wildlife management at SWTJC.
2004 - Established Zaiglin's Wildlife Resource Management, a consulting firm for discriminating land stewards on 150,000 acres of habitat throughout Texas and Mexico.
1983 - 2004 Wildlife/habitat/fisheries/cattle manager on approximately 200,000 acres for an individual landowner, that included landholdings in the south Texas Plains, Trans Pecos, Edwards Plateau, and Gulf Coast Prairies and Marshes Eco-regions of Texas.
1976 Wildlife management consultant for a few select ranches throughout Texas with emphasis on trophy deer management.
1979 – 1983 Wildlife/habitat/fisheries manager of approximately 30,000 acres in the Pineywoods eco-region.
Accomplishments:
2010 - Co-Authored Second book titled Whitetail Racks with Dr. David Samuel.
2010 - Guest Lecturer: Texas Wildlife Short Course hosted by Texas Agrilife, College Station, Texas.
2010 - Program speaker: 12Th International Symposium on White-tailed Deer, Monterrey, México.
2009 - 2010 - President for Texas Deer Association Region 4.
2009 - 2008 - Invited Speaker: ANGADI Wildlife Convention, Nuevo Laredo, México.
2008 - 2011 - Member of Board of Directors for Texas Deer Association.
2008 -- Co-Authored Whitetail Advantage - Understand Deer Behavior for Hunting Success with Dr. David Samuel.
2007 - Featured Speaker: King Ranch Leasee Field Day and Workshop.
2007 – Official Measurer, Buckmasters Trophy Records.
2006 – Professional Contributor, Huntingnet.com
2003 – 2005 – Advisory Board Member: Texas Tech University Department of Range, Wildlife and Fisheries Management.
2000 – Present – Wildlife Consultant, Buckmasters American Deer Foundation.
2000 – 2004 – Representative for Buckmasters American Deer Foundation, Wildlife Conservation Partners Organization.
1999 – Present – Southern Field Editor, Deer and Deer Hunting Magazine.
1996 – Board of Advisors, Quality Deer Management Association.
1995 – Present – Southeast Deer Study Group Committee.
1995 – Lecturer – White-tail University, hosted by North American White-tail Magazine.
1993 – Present – White-tail Deer Editor, Texas Outdoor Journal.
1989 – Lecturer – North American Deer Foundation.
1987-1992 - Advisory Board Member: Texas Tech University Department of Range, Wildlife, and Fisheries Management.
1976 – 2009 – Field Editor, Texas Trophy Hunters Magazine.
1987 - Present – Official Scorer, Boone and Crockett Club.
1985 – Conservationist of the Year, Texas Game Warden's Association.
Memberships:
The Wildlife Society
The Wildlife Society Southeastern Section
The Texas Chapter of the Wildlife Society
Texas Wildlife Association
Outdoor Writers Association of America
Texas Outdoor Writers Association
National Rifle Association
Boone and Crockett Club
Safari Club International - Life Member
Bob Zaiglin M.S., as a hunter
Bob has taken two whitetails and one stone sheep that qualify for the Boone and Crockett all-time record book. Bob has also successfully harvested black bear, mountain grizzly, mountain caribou, elk, mule deer antelope and other notable species. Bob's desire to experience true hunting experiences have taken him from Texas to Alaska the Northwest Territories into Mexico, and more recently to Zimbabwe, Tanzania and Zambia.
Winston's passion is hunting, fishing and everything outdoors but specializes in putting his clients on big whitetails. Winston has been professionally managing properties in multiple states over the last 9 years and is employed with Whitetail Properties, LLC Ranch and Farm Ag Services, a division of Whitetail Properties LLC. Winston has a passion for bow hunting and is extremely proficient at putting his clients within archery range of big bucks.
Don is a 20 year veteran of hunting the South Texas brush country. His passion is growing, managing and chasing giant whitetail bucks.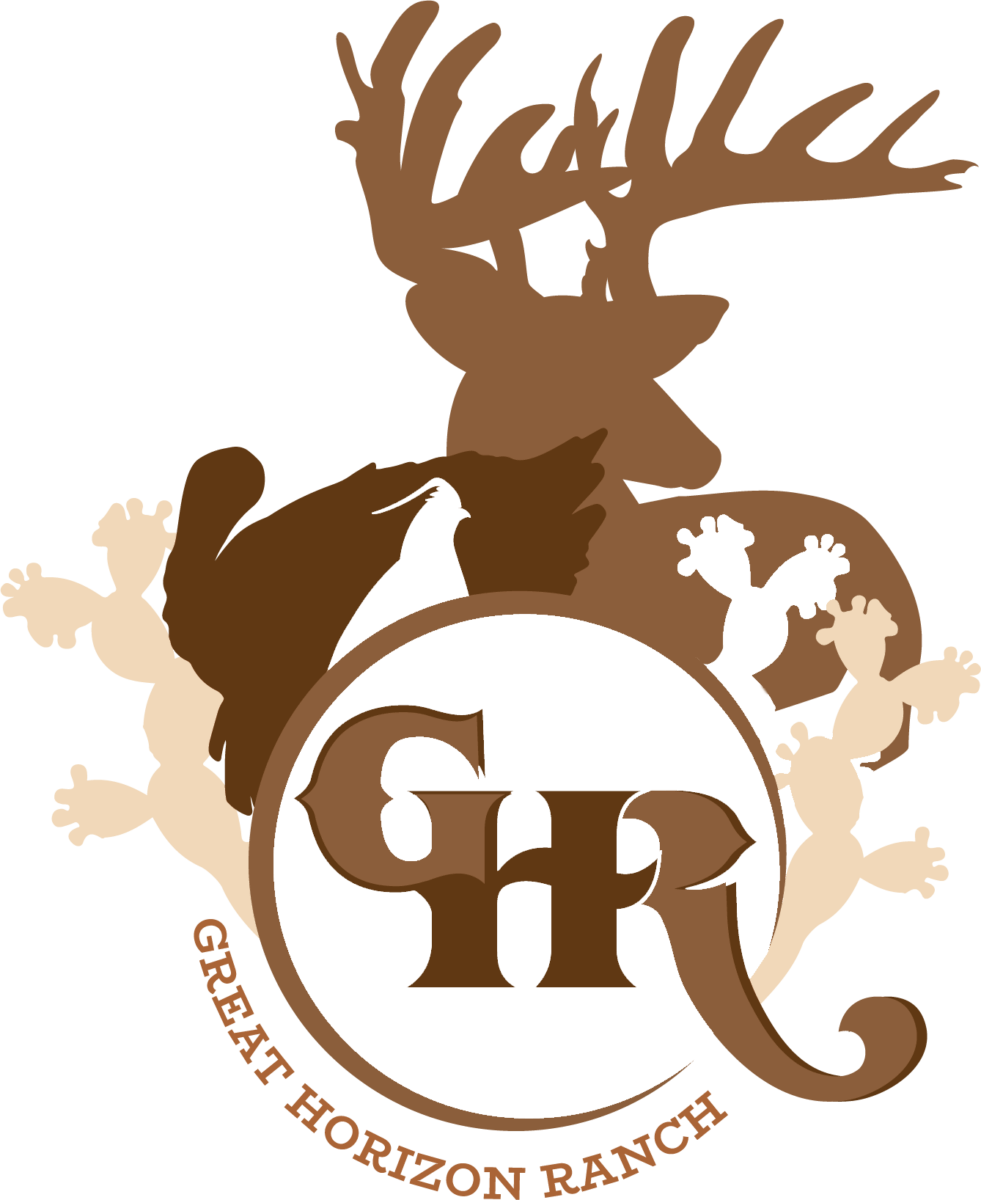 ---
---
Physical Address
5610 Huajuco Rd.
Cotulla, TX 78014

Mailing Address
P.O. Box 583
Cotulla, TX 78014
---
---