Come experience your next South Texas hunting adventure at Great Horizon Ranch.
---
Great Horizon Ranch was once part of the Rancho de Los Olmos Ranch and later the Welder/Dobie Ranch. Additionally, this ranch was once the home place of famous American Folklorist J. Frank Dobie. In 1920 Frank came to manage his Uncle Jim Dobie's ranch and it is on this soil that his interactions with local Vaqueros gave birth to his calling. As he listened to the Vaqueros talk over campfires at night, he seemed to be seeing a great painting of stories of Texas land. He released his first book in 1929, "A Vaquero of the Brush Country".
Great Horizon Ranch spans 13,000 plus acres and is located in LaSalle County, 26 miles from Cotulla, Tx in the famous Golden Triangle of South Texas. Free range wildlife travel the 6.5 miles of boundary along the famed Nueces River and is some of the best deer and game habitat in the state.

Great Horizon LLC purchased Rancho de Sueno in 2012 and El Caballero in 2018 and are now known as the North and South Ranches due to their locations along the Nueces River. Both have been intensively managed for approximately 8 and 17 years, respectively. By managing both habitat and deer numbers we qualify for Level 3 Managed Land Permit from the Texas Parks and Wildlife (MLD Program).
Surface water on the ranch is big and abundant. In addition to the Nueces River and Los Olmos Creek there are multiple ranch ponds, tanks and fishable lakes. The largest lake covers 62 acres and duck hunting should be very good during the late season if weather permits.
Excellent dove, turkey and duck hunting opportunities are available in most years. In addition to the free ranging whitetails, Feral hog, Bobcat, Mountain Lion, Alligator, Axis Deer and several wild Elk inhabit our ranch.
Come experience it for yourself.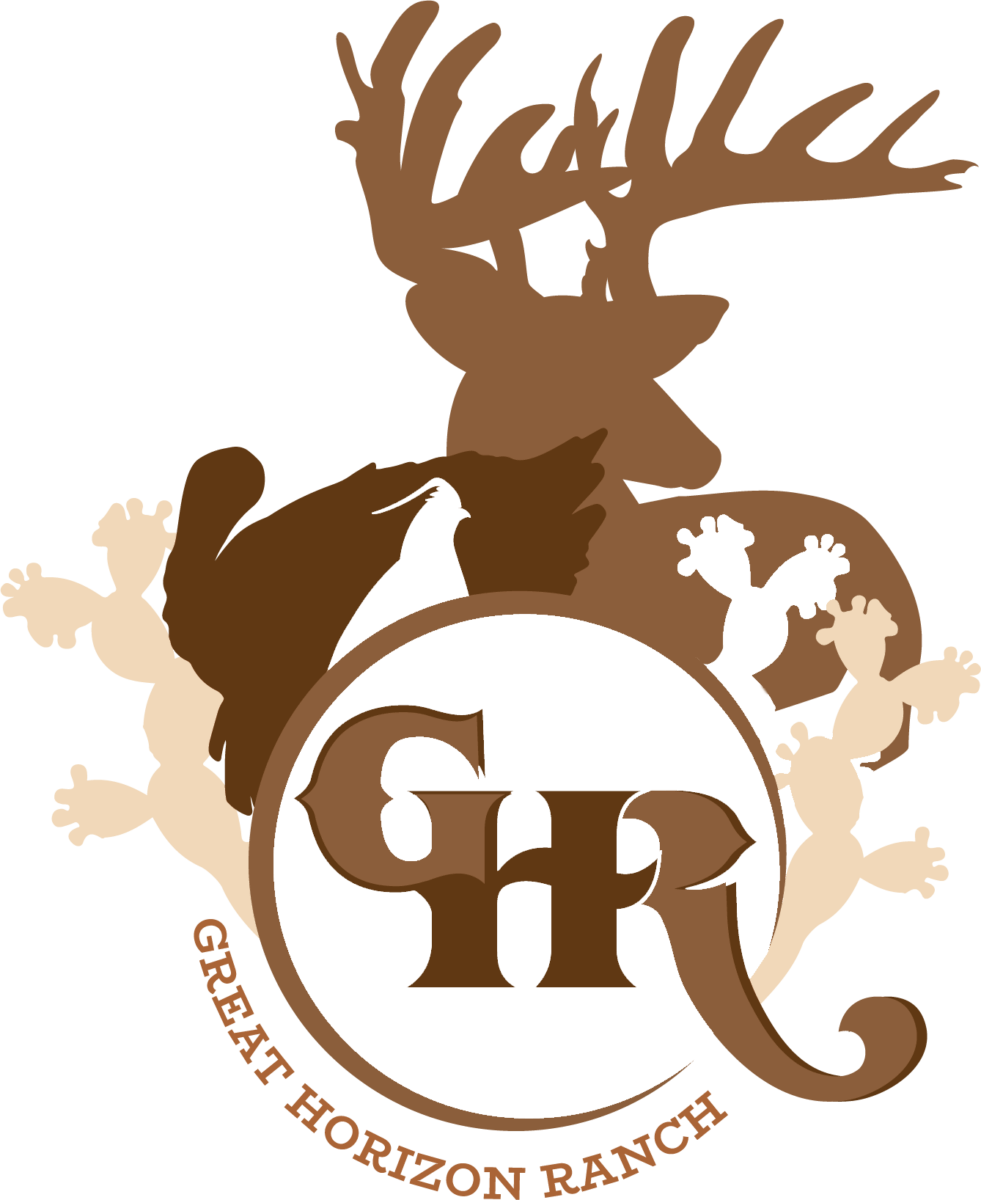 ---
---
Physical Address
5610 Huajuco Rd.
Cotulla, TX 78014

Mailing Address
P.O. Box 583
Cotulla, TX 78014
---
---